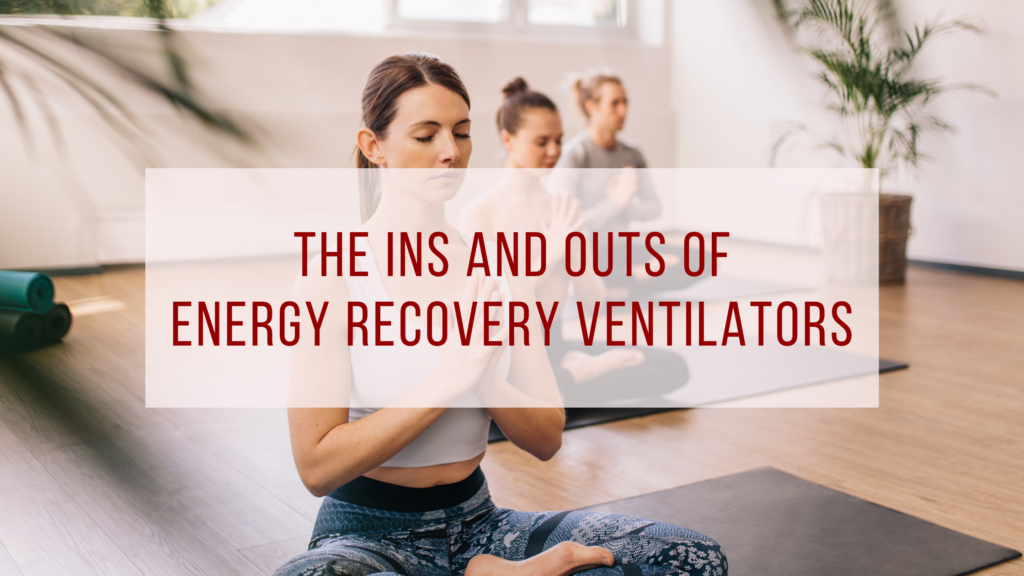 The Ins and Outs of Energy Recovery Ventilators
Nowadays, homes are more tightly sealed than ever before. While this is a great way to save energy, without adequate ventilation, allergens and moisture become trapped in your home. In fact, the air in your home could be five times less healthy than the air outside. So, how do you create the perfect pathway for allowing fresh air to enter your home while pushing excess moisture and contaminants out? You can achieve these results with energy recovery ventilators!
Create A Healthy Home
Mold, pet hair, dust, and volatile organic compounds – those are just a few of the contaminants hindering the quality of air in your home. These indoor air pollutants can lead to serious health issues, especially for those who suffer with severe allergies. To provide clean air in your home for your family, it is essential to have proper ventilation.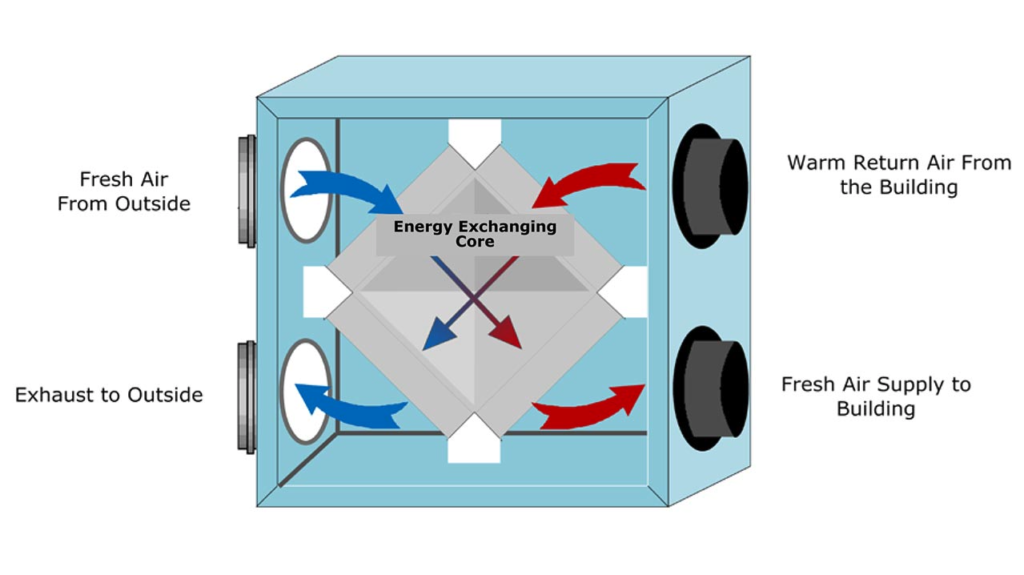 How Does It Work?
Energy recovery ventilators exchange stale indoor air for fresh outdoor air by running both air supplies through one energy exchanging core. The stale indoor air mixes with the fresh outdoor air, using both supplies to produce a comfortable environment. This way, no extra energy is put toward heating or conditioning new air from scratch.
Benefits
Fresh Indoor Air
Many times, we wish we could open a window to let cool or warm fresh air into our homes, however doing so can let in allergens, dust, and other contaminants. On top of this, it can actually leave us more uncomfortable than before. With an ERV, you don't need to open any windows to let fresh air inside. You'll breathe easier and be more comfortable.
Humidity Control
Dry air and excessively moist air can cause issues with our homes and our health. ERV's have a great additional function of being able to regulate humidity levels by dehumidifying air coming in or out of your system.
Efficiency
Unlike other ventilation systems that pass indoor and outdoor air through separate pipes, ERV's pass air through one energy enchanting core, to keep from negatively impacting efficiency. Since the incoming air is basically already conditioned, the system won't use near as much energy heating it up or cooling it down.
ERV Installation
While it's important to have a licensed professional install your energy recovery ventilator, it's still good to know a little about the installation. For instance, if you want an ERV, it'd be good to know if it can be installed in your home. Read this helpful article from HGTV for information and tips on installing an energy recovery ventilator in your home or small business. Then, call the professionals at Climatech to evaluate your specific situation and make the best recommendations for your needs.
Learn More
To learn more about the energy recovery ventilators provided by Climatech of Professional Air, please contact us.
Climatech Professional Air is a trusted American Standard Heating & Air Conditioning Customer Care Dealer in Pensacola, FL. Our professional staff can answer any questions you might have, and make recommendations as to which system will work best for your home or business.
You may call us at 850-968-2161 or email us at [email protected]. Be sure to follow us on Facebook and Instagram!