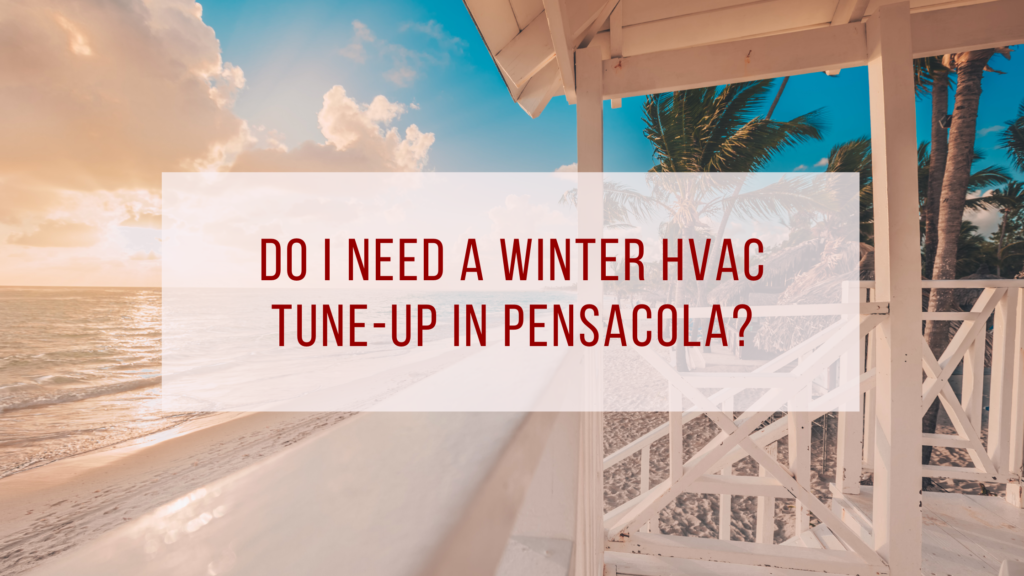 Pensacola HVAC Tune-Up
Unlike in southern Florida, winters in Pensacola can get pretty chilly! While it may not be freezing, it's still important you get preventative maintenance performed on your heating system, as you never know what the season may bring. Cold weather can affect many aspects of your heating system, as can normal wear and tear from years of operating. If you're not sure whether you need a winter HVAC tune-up on your heating system in Pensacola, the answer is simple; you do!
1. Be Prepared
Although we may not experience extremely cold temperatures in Pensacola, weather can be unpredictable and your heating system needs to be prepared. When temperatures fall from 65 to 45, you'll want to turn your heat on, and if you haven't had preventative maintenance performed on your heating system, you may be crossing your fingers that it turns on without a problem. Don't be caught by surprise! Ensure your heating system is fully functional when the cold weather rolls in by getting preventative maintenance performed on your system.
2. Maintain Good Indoor Air Quality
Our heating systems provide us with comfortable temperatures in our homes, but did you know they also maintain our indoor air quality? They do this by filtering out dust, mold, and other airborne allergens that would otherwise flow freely throughout our homes. During your winter HVAC tune-up, your trusted Climatech technician will change or clean your filter to ensure you receive proper airflow, higher efficiency, and optimal comfort. 
3. Cut Costs
Regular maintenance improves the efficiency of your system in more ways than just by changing your filter. If your system is operating in an unclean and untuned state, it will consume more energy than necessary every month. If there are any broken pieces, loose wires, or worn out parts, preventative maintenance catches them to keep your system running efficiently and your energy bills low.
Maintenance from Climatech
Climatech understands these maintenance requirements which is why we go above and beyond during our visits to service your system. For all units, we:
Test starting capabilities

Monitor refrigerant pressure

Test safety controls

Clean electronic or replace air filters (owner provided, if we provide, additional charge)

Clean and adjust blower components (if accessible)

Measure for correct air flow

Measure volts/ amps

Adjust thermostat calibration

Lightly clean evaporator coils and condensing coils (if accessible)

Clean condensate drains

Apply protective coating to outside unit (if applicable)
Becoming a member of a regular preventative maintenance plan with Climatech means more than just peace of mind. You also receive great benefits such as:
Lower energy bills

Extended equipment life

Fewer repairs

Improved capacity

10% discount on repairs

Priority customer status

Inflation protection

Transferable agreement

No overtime charges
Learn More
If you're interested in signing up for our preventative maintenance plan, visit our website at https://climatechproair.com/maintenance-plans/ or give us a call at (850) 857-4700. 
Climatech of Professional Air is your local American Standard Heating & Air Conditioning Customer Care dealer in Pensacola, FL. We make recommendations on a home-by-home basis to ensure you have the right system for your home, family, and budget. For more information, feel free to email us at [email protected].